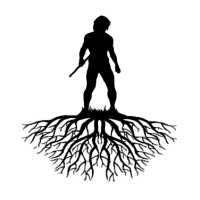 "Push boundaries and learn new things about yourself in the only race in the UK that simulates expadition conditions"
H
ere at ROOTS we believe there is nothing quite like an adventure to really put you to the test.
What better way to see if you are ROOTS ready than to pack your kit and turn up at the start line willing to give anything that is put in front of you a go.
The unknown is all part of the challenge so don't expect any more information other than a kit list and the location of the adventure.
Our adventure races come in three flavours.

A beginners race designed to help build and further individuals skill set. An intermediate race that pushes harder and delivers more technical survival skills. And the big one; the all out race designed to mentally and physically break those willing to see how long they can last.
Is a 12 hour event that focusses heavily on providing participants with skills needed for any adventure. Focussing on the delivery of basic skills such as, Navigation, Comunication, Teamwork, Knots and basic Bush Craft skills.
During the DAY you will be given support and advice on a variety of other topics such as how to pack and carry your kit, foot care and nutrition on the move.
Is a 20 hour event that reduces the amount of lesson time given with more focus on the challenges. Participants are expected to be comfortable receiving grid references and how to maintain themselves while on the move. Further, faster and harder then the DAY, the NIGHT is not for the faint hearted.
Footage from the last race
Is hell on earth. Expect at least 24 hours or challenges and puzzles. Unlike the the DAY and the NIGHT that are designed to provide a controlled simulated stressful survival situation, the WEEKEND is designed to break you. There will be no lessons, there will be no support, there will no advice. Expect life to be extreme for the entire event.